Consider budget, destination, accommodations, transportation, and activities when planning a unique vacation.
Camping trips are great for those who want an adventure that isn't available at typical tourist destinations.
Water-based activities such as boat tours, fishing, and scuba diving can provide fun and unforgettable experiences.
Cultural trips to different countries involve researching the area before arrival and attending local events to understand the culture better.
Vacations are an excellent way for people to relax, explore new places, and create memories that last a lifetime. Vacations typically involve hotel stays and everyday tourist activities such as visiting museums, monuments, beaches, parks, sightseeing, shopping, and dining out.
According to the United States Travel Association (USTA), domestic travel spending in the U.S. continues to rise, albeit for a short pandemic drop. Hotel stays account for a significant portion of the rising figure, making it a standard vacation trope people usually copy.
People usually follow that type of vacation template because it is familiar and there is comfort in routine. However, it can be nice to shake up the travel routine and plan a unique vacation that stands out from the rest.
What to Do First
Of course, planning a unique vacation will require preparations beyond the standard guides. When planning a memorable vacation, here are some important considerations:
Budget
Determine how much you are willing to spend on your trip, and keep track of your spending as you go along. It can help ensure you stick to your budget and avoid overspending during your vacation.
Destination
Where do you want to visit? Choose somewhere different than where you usually go, or pick a place off the beaten path for an adventure of a lifetime!
Accommodations
Consider staying in a unique accommodation such as camping or an Airbnb instead of a typical hotel. This can add to the adventure and also save you money.
Transportation
When it comes to transportation, think outside the box! Consider renting a car or taking public transit instead of flying. Not only is this better for the environment, but it can also be more economical and allow you to immerse yourself in the local culture.
Activities
Research activities unique to your destination, like historic tours, foodie experiences, outdoor activities, and special events. Make sure they align with your interests to get the most enjoyment out of your trip.
These considerations will help make planning a unique vacation easier and ensure that your travels turn into unforgettable memories! Here are a few ideas to consider.
Camping Trip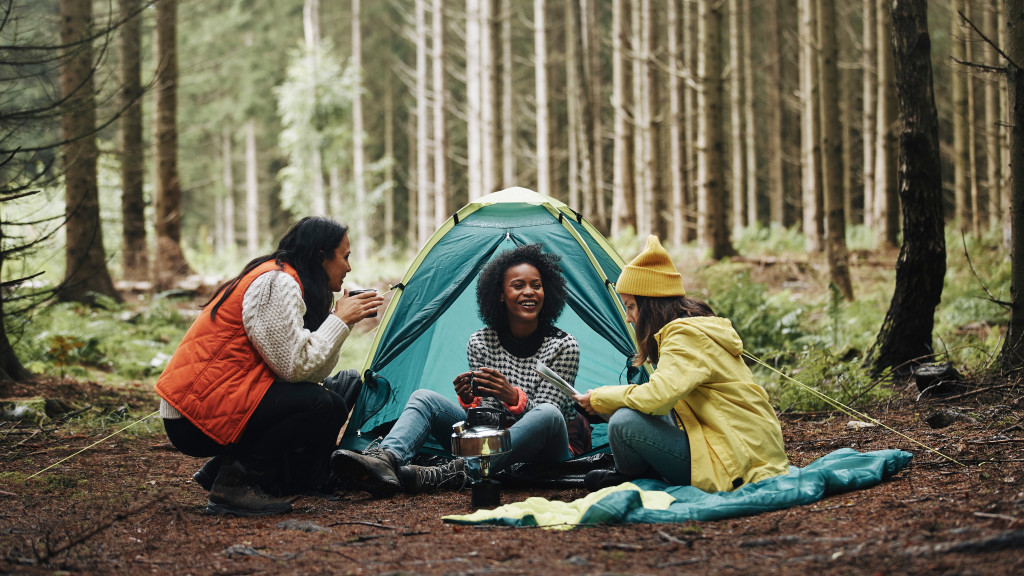 A camping trip can be an excellent way to experience a unique vacation. First, you can save money by cutting out the cost of accommodations and dining out and instead immerse yourself in the outdoors. You'll also be able to get away from the hustle and bustle of everyday life while reconnecting with nature. Plus, you'll have more freedom to explore different areas than staying at a hotel or Airbnb.
Camping trips are perfect for those who want an adventure that isn't available at typical tourist destinations. Whether you pitch a tent in the backwoods or book an RV site with modern amenities, this vacation allows you to get close to nature by hiking, fishing, biking, bird watching, canoeing, kayaking—the list goes on! You can also participate in activities such as stargazing or learning about local wildlife.
Camping trips for families looking for a unique staycation option make for great bonding experiences. Kids will love setting up campfires and playing outdoors, surrounded by nature's beauty. Parents will appreciate spending quality time together away from home without worrying about planning elaborate vacations with expensive hotel stays.
Water-Based Activities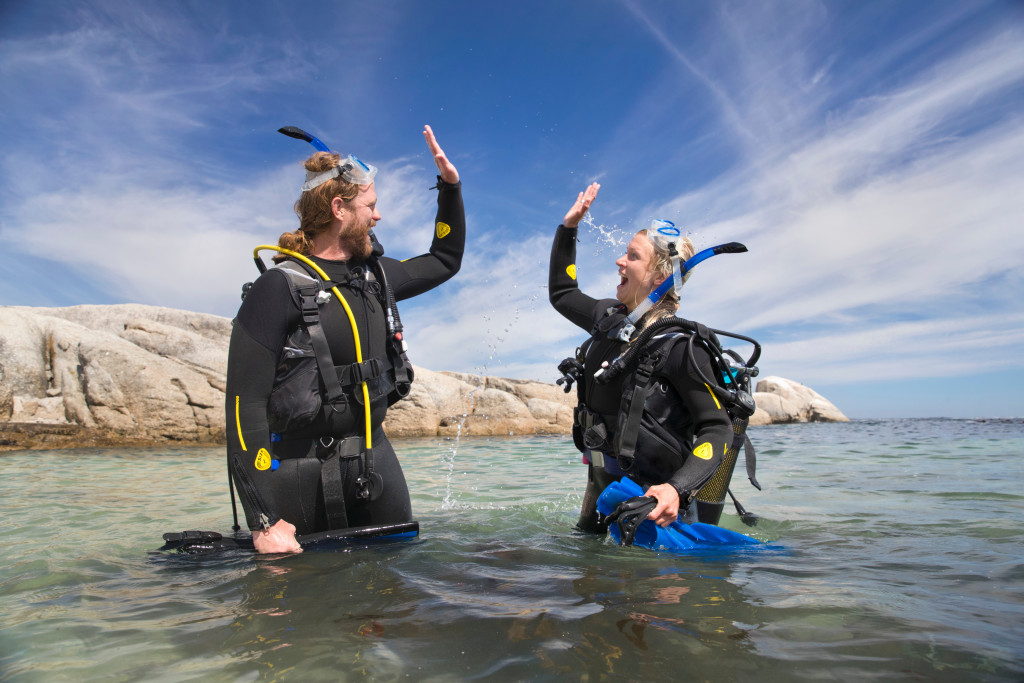 Water-based activities go beyond just visiting the beach during vacation. In addition to sunbathing and swimming, there are many other fun activities people can participate in to make their holiday more enjoyable and memorable:
Boat tours
For instance, many coastal towns offer boat tours, which can be a great way to explore nearby islands and experience the local wildlife up close. These boat tours often include plenty of sightseeing opportunities, such as seal colonies, dolphins, and even whales if you are in their natural habitat! Some boat tours also feature food or drinks for visitors to enjoy during their excursion. You can get pontoon boat rentals if you want a more family-oriented vacation by the sea. The tactic will allow you to enjoy nature more.
Fishing
Fishing is also a popular water-based activity that tourists can do on vacation. People can rent boats or join fishing charters to have an exciting day out on the sea – whether they're looking for a relaxing day of fishing or hoping to catch something bigger than themselves! For those who don't know how to fish, charter companies provide all the equipment needed for beginners so they don't miss out on the fun.
Scuba diving
Scuba diving is another great way to explore underneath the ocean's surface while on vacation – without having any prior experience. You can attend scuba diving schools before your trip to get certified or choose a guided tour so you can safely explore coral reefs and shipwrecks from below the surface with experienced instructors by your side!
Cultural Trip
Traveling to different countries can be an excellent way to learn about other cultures and ways of life. When it comes to cultural trips, research is critical. Make sure you read up on the history and customs of the area you visit before arriving. This will help you better appreciate the culture and make your experience more meaningful.
Also, try to find events that locals attend as these can provide insight into daily life in that area. For example, following a local market or festival may open up new opportunities for learning about the culture while connecting with locals simultaneously!
Finally, consider taking classes or workshops where you can learn traditional activities like cooking or dancing from local experts. It's an excellent way to immerse yourself in the culture and make lasting memories.
Final Thoughts
Ultimately, a unique vacation can be a great way to escape from everyday life and create memories that will last a lifetime. With careful planning and research, you can find activities, accommodations, and experiences that are off-the-beaten paths – allowing for an unforgettable holiday! Whether you explore nature or immerse yourself in a different culture, there is something for everyone. So start planning today to make your next trip one of a kind!