It is no secret many people adopt pets for their own well-being. Having a pet may come with lots of responsibilities. But everyone can benefit from taking care of a pet or two.
Pets like dogs are known to be great motivators. Such pets encourage us to be more active, social, and responsible. Aside from being great companions, they also help us become physically and mentally healthier.
Pet parenting enables us to have a long-term family and friend that will love us no matter what. Some even undergo rigorous training to help individuals cope with certain health conditions like diabetes and seizure. They are not simply great protectors, but excellent friends as well.
But then, pet parenting is not easy. It can be extremely hard to train pets especially if they already developed certain habits that can irk first-time pet parents. Thankfully, there are puppy training programs supervised by licensed dog trainers.
Why Pet Sales, Adoptions and Fostering Surge Mid-pandemic
Ever since the pandemic started more people turned to pet parenting as a way of coping during lockdowns. Since we have no choice but to follow health and safety tips to reduce the spread of the virus, many people turned to pets as a way of coping. Some shelters are left empty after foster parents and people wanting to adopt went home with pets.
Dogs and cats are helping many people deal with the negative effects of the pandemic. Since we are not used to sheltering in place, our pets are helping us maintain a healthy routine and get over the anxiety and stress of the crisis. With pets to take care of, play with, and bond over, it becomes easier to live through the new normal.
Even as we stay indoors longer, we become more focused on what our pets want and need instead of worrying about the growing numbers of COVID-19 cases. We have something productive to do and be responsible about. Even those who are into solo living got themselves a pet to reduce their loneliness during these trying times.
How the Pandemic is Affecting Our Pets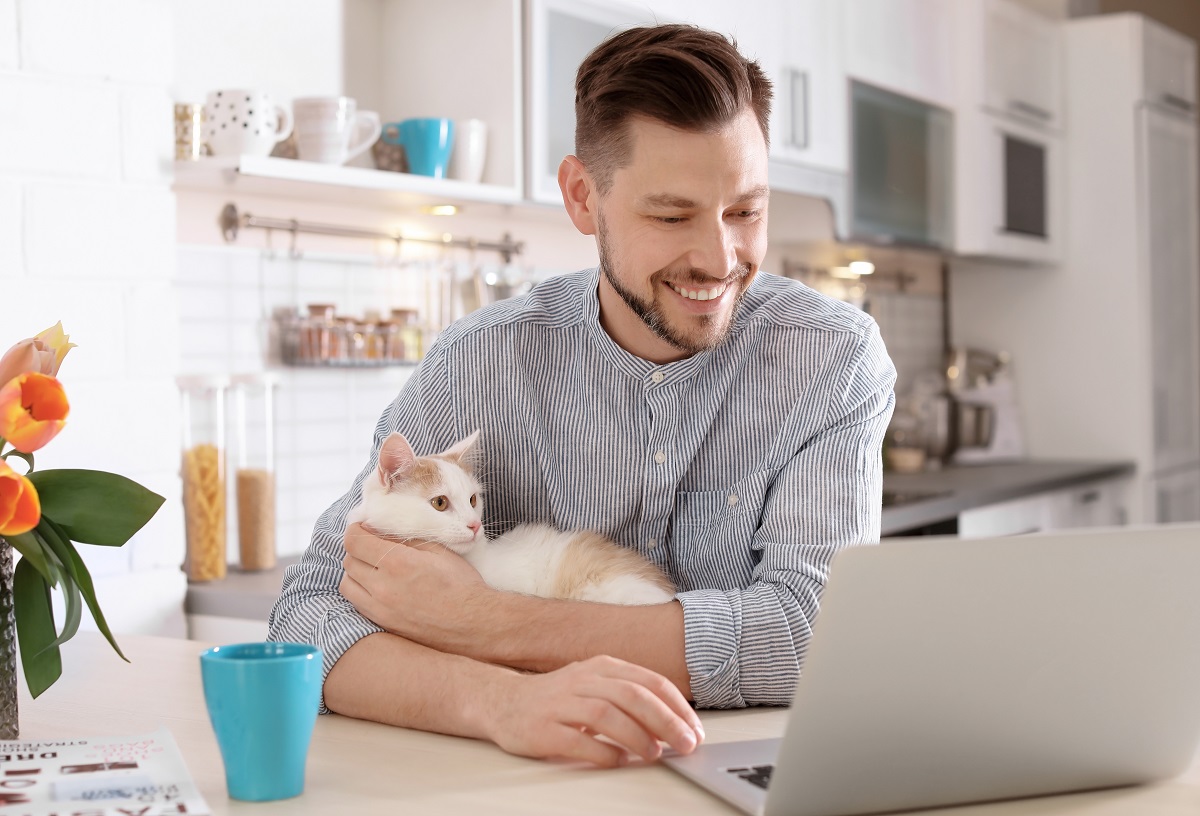 Unknown to many is that our pets are also expecting certain negative effects thanks to the pandemic. Pets may not understand what a pandemic is. But they too know that we are now living in the new normal.
Gone are the days when pets and their owners can go for a walk anytime. What used to be fun dog play dates at the park are no more. Interactions with other people and pets became limited.
Most of the time, pets are left at home as their owners go on running essential errands. Many pet parents would rather leave their pets at home since the virus is known to spread to some pets, including cats and dogs. They are also not allowing their pets to interact with other people outside of the household.
Some pets had to live weeks to months without seeing their original owners. This is after lockdowns prevented their owners living in another country or state from coming home. It also becomes a problem if their owners get sick, and they are not allowed to be with their owners until they get well.
Many think that humans are the only ones grieving for the loss of a loved one. But then, many pets lost their owners from the virus. Some were left homeless after their owners were hospitalized or passed away during the crisis.
It is because of these factors that many pets are also exhibiting pandemic-related stress. Some pets show signs of anxiety and depression. Some pets are left freighted while others are now showing behavioral problems ever since the pandemic started.
Aside from the items mentioned above, it is important to understand that pets often become magnets of their owner's emotions. If you are stressed out, your dog can feel and understand your stress.
Helping your pet overcome pandemic-related stress
Thankfully, there are still things owners can do to their pets during the crisis. Even with social distancing and stay-at-home rules, it is still possible to give our canine and feline buddies enough social interaction. We just need to make sure we work out a schedule to provide for their needs.
For one, we need to make sure they get enough exercise and engagement even as we shelter in place. We can still take them out for walks while maintaining a safe distance from other people and pets. We should make time to play and talk to them even if we have lots of things to take care of.
If our pooch is now exhibiting symptoms like anxiety, depression, or any behavioral changes, don't hesitate to consult their vet. They can prescribe the right medication and recommend the right interventions to help our pets recover. For behavioral problems, they may recommend behavioral pet therapy.
This goes to show that even our pets are affected by the pandemic. We may lean onto them for comfort and support during the crisis. But they too need our help since their routine has changed. They may also be grieving after losing a family member. With the right intervention, both pet parents and their pets can cope during the pandemic and thrive during the new normal.